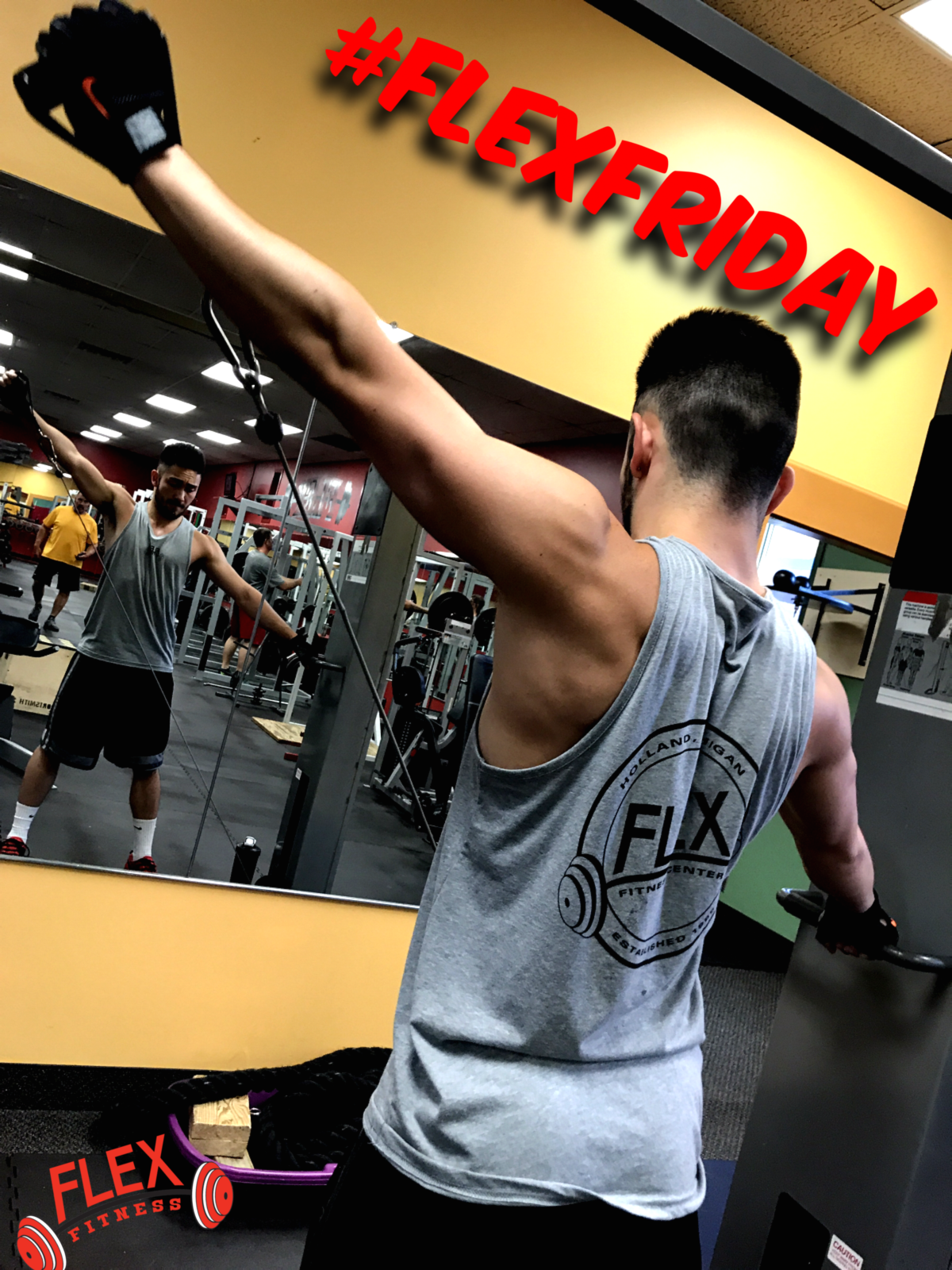 02 Jun

Five Pounds of Flex Friday – June 2 Edition
It's #FlexFriday! June 2nd Edition
Happy #FlexFriday to all! Every Friday, Flex Fitness will bring you Five Pounds of Flex Friday – a quick, entertaining read showing you the greatest things we've seen this week in the world of fitness, weightlifting, bodybuilding and other things in the world. Make sure you sign up here to get this in your inbox every week.
#1 – The #FlexFriday Pic of the Day:
GVSU Student, Christian Lundy with the cable side lateral raise.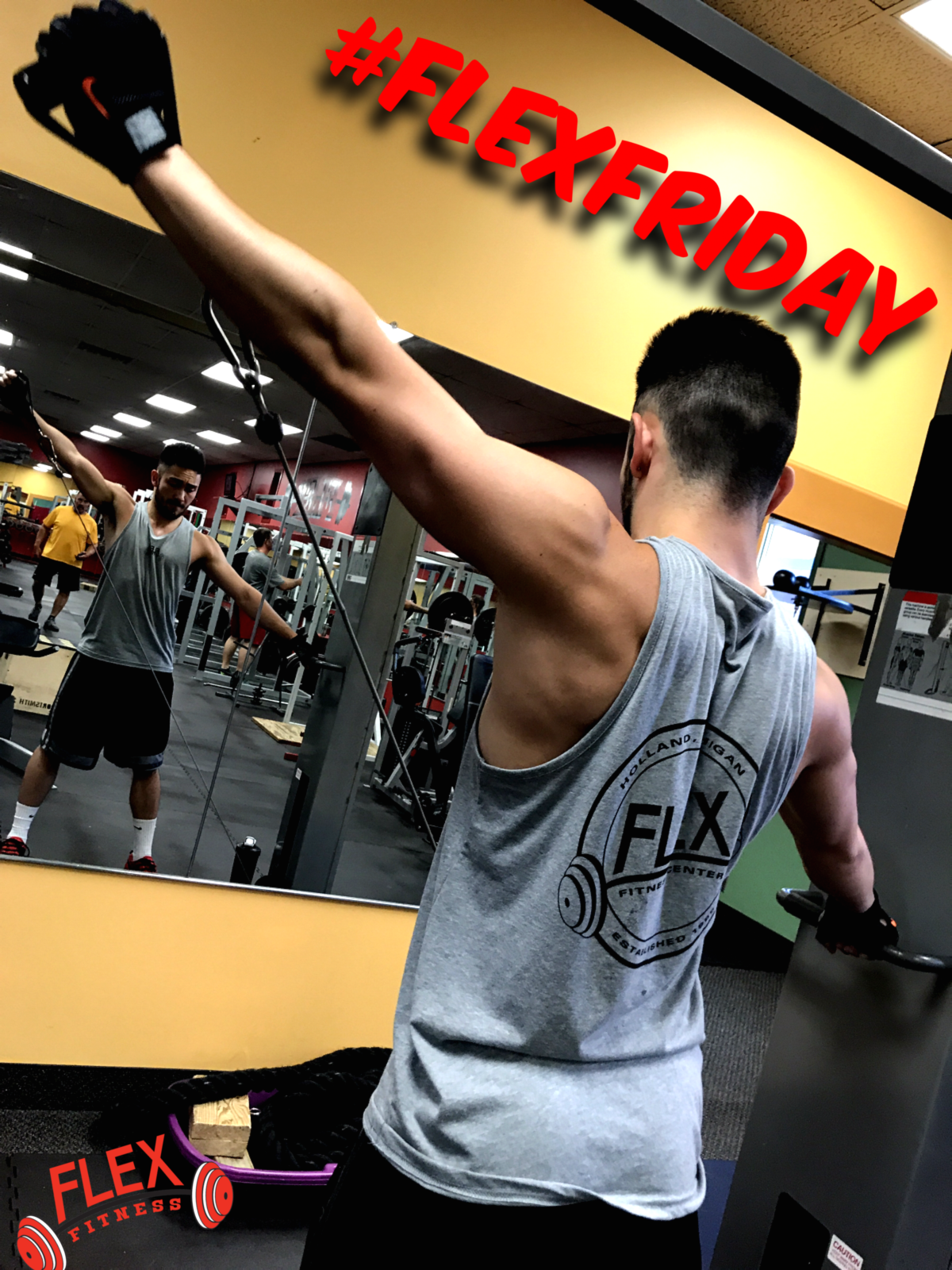 #3 – Something cool we saw around the Gym this week:
A pic of our first Team FLEX T landing in Chicago via our eCommerce Shop!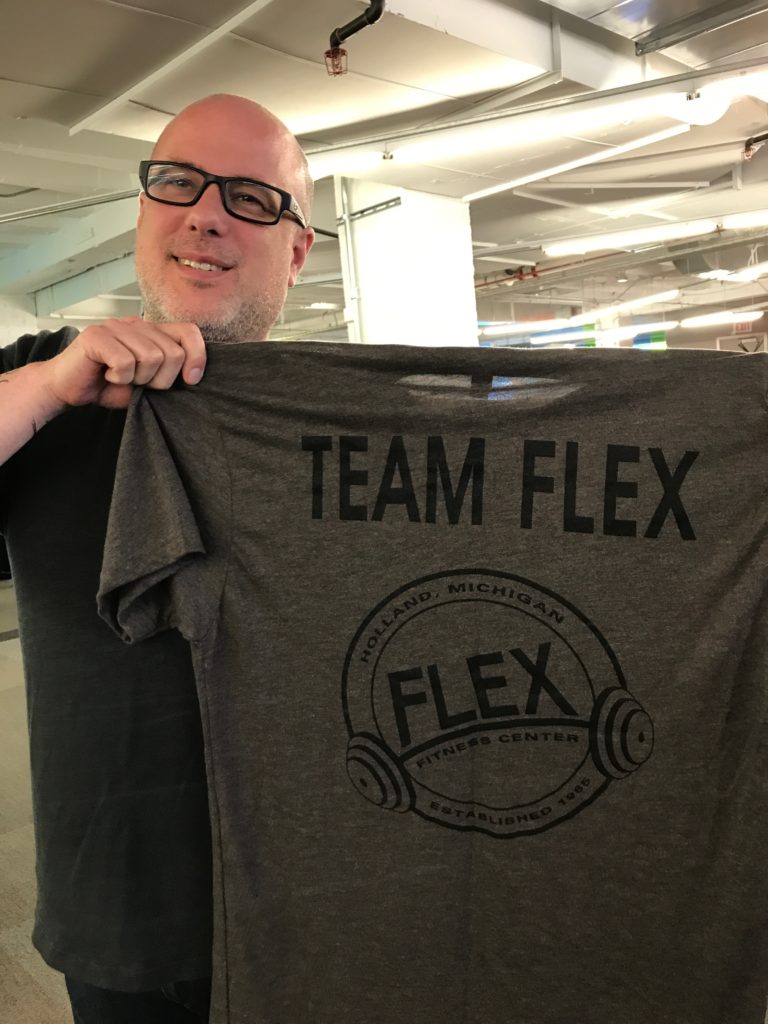 #4 – Product we're geeked about:
We don't have our products up yet, dangit!
#5 – Most popular Social Post:
Joe Jerz on the Stall Bars!
 Have an awesome weekend!
Team FLEX
P.S. – Check out our new tri-blend Team FLEX T's for women… they're SUPER soft!  🙂